Work with us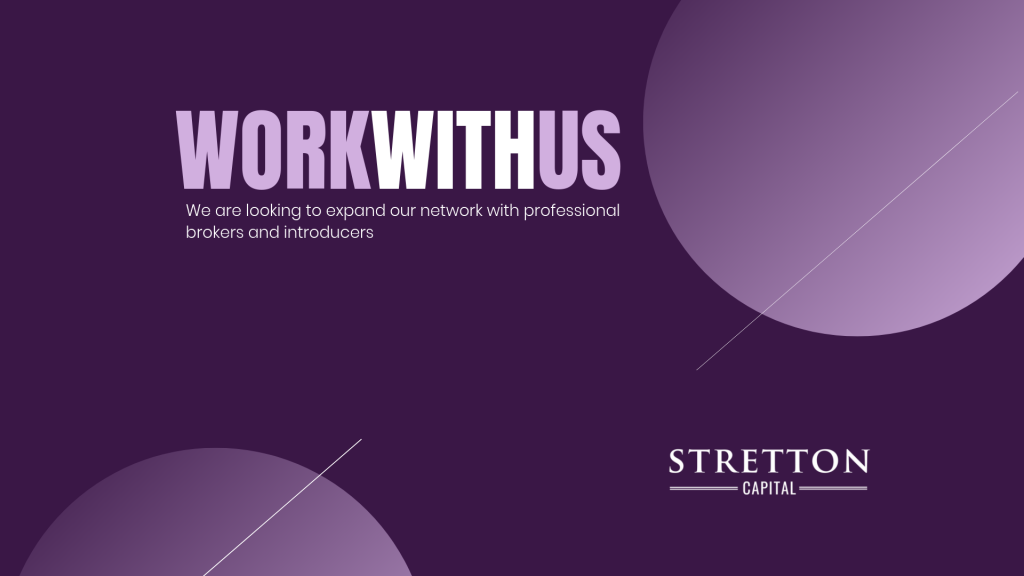 Stretton Capital is growing
Due to a successful first 12 months of lending and proving our concept, we are looking to expand our offering and are looking to work with quality introducers.
Why you should work with us
We like to keep things simple. We understand that bridging and development can at times be difficult but complex lending scenarios don't faze us.
A number of our existing developers find our approach refreshing because we take the time to understand their project, find out what their plans are, for the medium-long term as well as currently.
Wherever possible we will meet our borrowers, preferably on site so we can see what the project entails and after that, we will sit down and talk numbers.
We are very much a hands on lender so we will be in touch throughout the term of the loan, even if it is a bridging loan and not development finance because it is in our interests to ensure our loan is on target to be repaid.
It is also in the best interests of the borrower because the last thing any lender wants to do is apply late payment or extension fees, so the constant monitoring of a loan is helpful to both sides.
Competitive pricing doesn't mean cheap
A 'cheap' headline rate may get all the attention but the reality is it doesn't mean anything.
Any good broker worth their salt would undertake a full cost analysis of the loan. This means taking into account all other fees as well as the monthly or annual interest rate.
We have seen some lenders state that they do not have exit fees only to then add an extra 1% on to their arrangement fee. Or some say they have a small initial arrangement fee only to add larger additional administration fees on to the loan.
It all comes down to a total loan cost analysis.
Only then can you see exactly what the true cost of a loan is and only then will you be able to compare lenders and/or term sheets
The future is purple…
We have big plans.
We are well funded. We are lean. We are profitable and we are here for the long term.
If you want to work with one of the UK's most progressive and fastest lenders then please get in touch by emailing us at info@strettoncapital.co.uk.